Previous Post:
Types of Columns Design
&nbsp Next Post:
Great Limestone Column Designs For Homes in New York, Chicago, And Florida Homes
Whether Cast stone, marble, or sand stone, there is no writing off the value of pulling in a new look by incorporating stone columns designs into your builder's portfolio. As the new kid on the block, column designs is fast becoming the most sought after finishing for many home owners based on, not just the fact that it adds character and beauty to your home, but also on the durability and pocket friendly aspect attached to these intricate designs. A commonly asked question is-are column designs customizable? Well, it all depends on what you are looking for. The best part of it is, column designs come in what is potentially the most elaborate variety, both in terms of design and overall quality, so you can be assured that you will find something that is just right.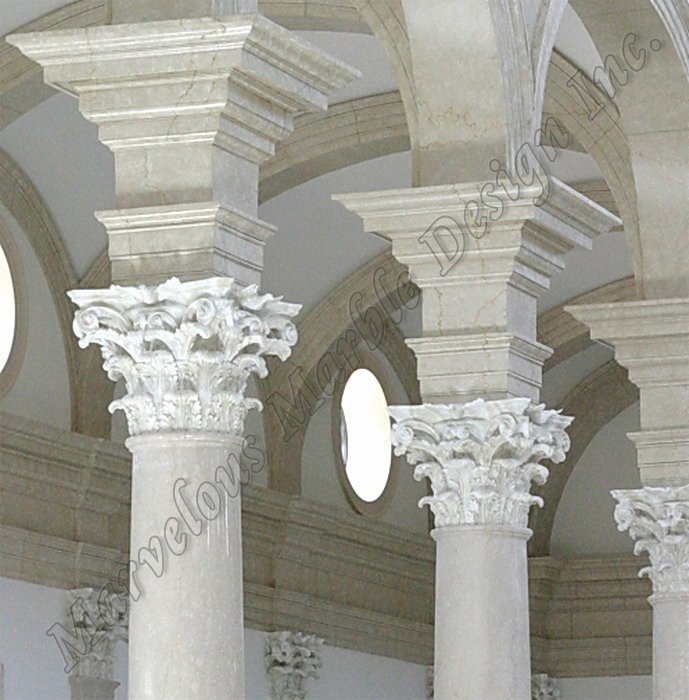 Aesthetic appeal is always top on the priority list when it comes to picking out the right kind of finish for your home. It has to be perfect enough to get the neighbors interested, that goes without saying. That is essentially what Marvelous Marble Design Inc. offers you; rich, unique designs, and get this, you get to pick out the kind of design that works for you, as well as blends with your interior décor…. If that doesn't spell high value, I don't know what does!
With outlets spreading from Texas to California, Marvelous Marble Design Inc. offers home owners some of the best and most breathtaking columns designs options anywhere in the world, with a blend of beauty and longevity that is hard to match, its top shelf stuff! If you are still racking your brain trying to figure out what to pick, then perhaps you ought to check online reviews on the performance value of the different designs, and compare it to the specific finish you aim to achieve-knock yourself out.