Previous Post:
Custom Italian Limestone Columns
&nbsp
Marvelous Marble Design Inc. is a renowned company that has been providing column designs to homeowners and contractors for a long time. This company has helped many homeowners have desired looks on their homes. Today, buildings in Chicago, Florida, New York and other parts of the world are having unique and attractive looks as a result of installation of these building materials. Column designs are available in different varieties which make it possible for homeowners to achieve the looks they want by having them installed in their homes. You can choose sand stone column, marble column designs or even marfil marble installed in your home. With this variety, you can achieve the look of your dream in your home.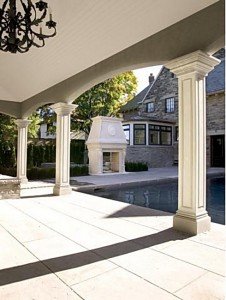 When choosing column designs to have installed in your home, it is important that you have the look you want in your home. This is because column designs are available in different colors. The best color is the one that match or complement the decor of your home. Therefore, have a look that you want your home before choosing the ones to purchase. Perhaps, there could be a design that you saw in a movie or at a friend's home. You can achieve this look by having the right column design installed in your home.
Column designs are also available in different lengths which make it possible for you to have them installed in different applications. You can have them installed on the ceiling. They can also be installed just in front of your home. These building materials have become popular among homeowners in Toronto, Texas and other locations. When chosen an installed properly, these materials give a home a shinny and impressive look. You can be sure that by having column designs installed in front of your home, you will capture attention of everyone who will visit your home.