Previous Post:
Fantasia Corinthian White Marble Columns
&nbsp Next Post:
Choosing the best Marble Columns Designs at Marvelous Marble Design Inc.
Installing column designs improves not only its overall beauty, but also its value. Marvelous Marble Design Inc is a company that has been providing column designs to homeowners in Florida, Chicago, California and other parts of the world. Over the years, this company has continued to realize increased demand for column designs. This is an indication of increased popularity of these building materials. Many people are now preferring the use these materials for construction in their homes. When chosen and installed columns are bound to give a home a stunning look.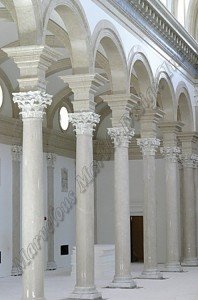 Column designs are available in different sizes and styles. They are also available in different materials and colors. You can have black marble column designs installed in your home. You can also install stone column designs in your home. This variety give homeowners variety from which they can choose the material to have installed in their homes. Before choosing the column design to install in your home, it is important to have an image of the look you want your home to have in mind. You may have seen these materials used in a friend's home. Or may be you saw them used in a movie. Look for column designs that will give your home the exact look that you want.
You also need to know that these materials are sold at different prices. The price may vary depending on the material used in their manufacture. Some are made of marble while others are made of stone. It is important that you carry out some research before you go shopping. Find out from the outlets in your location that sell column designs about prices. Compare price at which different outlets in California, Texas, Toronto or any location sell their column designs before making your buying decision. This will give you the best deal in column designs of your choice.